S. J. Brown's Books
Books By S. J. Brown
Books can only be shipped to the continental US through this site. Outside the continental Us books must be ordered through Amazon.com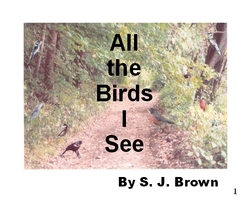 This Childrens Picture Book takes the reader on a walk and introduces them to common birds with photographs. S. J. Brown recommends this book for 2 to 5 year old children. $4.75 + S&H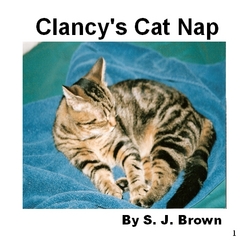 Close Ups & Close Encounters features 65 of S.J. Browns photographs and the stories behind getting those images. Autographed copies $19.95 plus $ 2.00 S & H,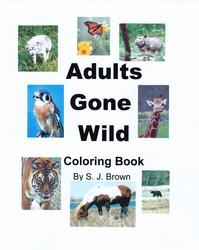 This book tells the tale of a lazy cat that takes a nap and dreams of becoming a big cat like a lion or tiger. This picture book includes photographs of a number of big cats along with tidbits of information. S. J. Brown recommends this book for 2 to 5 year old children. $4.75 + S&H
This coloring book is designed for the big kid in all of us. Each page features a wild animal, except one. As in nature some animals are easier to spot than others.
Relax, experiment with shading and shadows, have fun. S. J. Brown did when she took the photographs these sketches are based on.
Just $4.00 +$1.00 S & H
Outside the Continental US books must be ordered through Amazon.com
Wild animals come in all sizes, shapes and colors. All the drawings in this coloring book are based on photographs taken by Wildlife photographer S. J. Brown.
4.00 +$1.00 S & H